About The Founder
Terrell Evans, CEO and Coach of The Grind was born and raised in the inner-city of West Las Vegas, Nevada. Basketball not only motivated and inspired him but has also taken his life in so many amazing directions.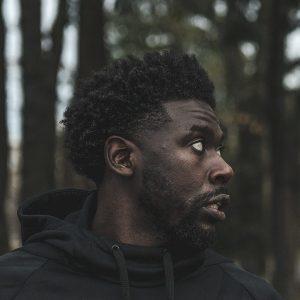 Having been raised by my grandparents and overcoming adversity myself, I always had the goal to not just make them proud but to give back to the game that gave me so much"
Terrell Evans
Professional Basketball Player/CEO & Coach
The Grind Basketball
Our Story
In October 2018, Terrell brought together a group of 9 young players who worked together as one team, training twice a week to compete in the Future Vikes Tournament in December 2018. This teams goal was to play in this local tournament under the name Swish which resulted in them winning Silver in the U11 division. The journey exceeded everyone's expectations and inspired Terrell to pursue his long term vision to create an Elite Basketball Program – The Grind.
Through the hard work of the young players and their whole heartedly devoted families, THE GRIND BASKETBALL was founded in March 2019. A heart-centered youth basketball program and community which extends all social, economic, and racial demographics, inclusive, committed, kind, and ready to put the work into their GRIND.
TERRELL EVANS
Shooting Guard / Small Forward
GET UPDATES
Join our mailing list to get news and updates, hear about upcoming events, and find out what swag we have in stock.